Blog post by Emma Nguyen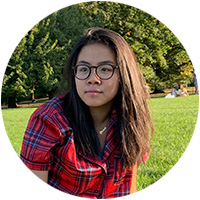 Like (hopefully) everyone else in this lab, every morning I wake up, brush my teeth, and eat breakfast. But, what's different about my morning routine is that my final destination isn't Hunter College, but instead the Bronx High School of Science. Being a high schooler makes the research experience kind of different than what's expected.
I started in research the winter of my sophomore year. My school offers a course that introduces students to the research field. The end of this class is to do research and enter those findings into many different competitions, one being the Regeneron Science Talent Search competition. Because I was in the biology-focused research program, many of my peers were looking into labs that were cancer or immunology-based research. But, I wanted to do something a little different. My teacher for the program had a strong background in animal behavior. So, since I enjoyed studying animals, I decided to check it out. When Josh responded, I was excited to be able to do behavior research on an animal that I didn't interact with on a daily basis. But, even though I'm part of the lab, my experience is kind of different.
For starters, my schedule is very different and doesn't align with a lot of the other members in the lab. I'm not free until after 4PM to go to the lab, and even then it's not for too long because of the loads of homework I get. I have to do a lot of the actual research portion of it at home, which has its pros and cons. The cons are that I often feel disconnected to the actual lab environment because I'm used to doing coding at my desk. But on the other hand, there's a lot of good that comes out of it. One small pro is that working from home saves me about an hour round-trip to and from Hunter College. I can also do work on the weekends, which is usually when I'm most productive. There's also more desktop space for others who are able to go into the lab.
Nevertheless, I still love being part of this lab and interacting with everyone from different walks of life. I hope other high schoolers try to engage in research before going to college because you get a different sense of responsibility that high school doesn't really offer. 10/10 would recommend research, definitely worth it.